Has it really been months since I posted? Getting high-speed internet is on my to-do list for the nearish future, so that should facilitate blog posting. My current top knitting project (of the several in progress) is of a seasonally secret nature for Mrs. "I won't tell you exactly what I want and I want to be surprised so you'd better not show me what you're thinking about making" (you know who you are), but I've got a bit of a backlog of projects to blog about.
This is the shawl you all saw in progress this summer – the Leaf Lace Shawl in Blackberry Ridge wool/silk laceweight, which is actually pretty thick for laceweight yarn (not to be confused with their even more laceweight wool/silk).
Here's most of it – the long side of the triangle is about the same width as my wingspan, so maybe 65ish inches?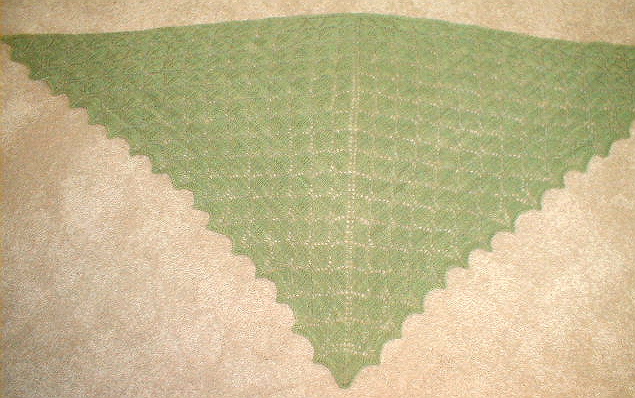 And a closeup of the point: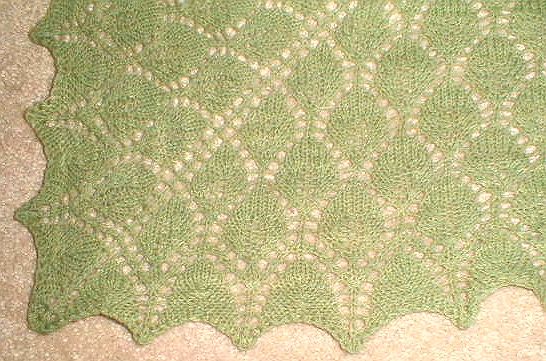 And an even closer close-up of the leaf pattern: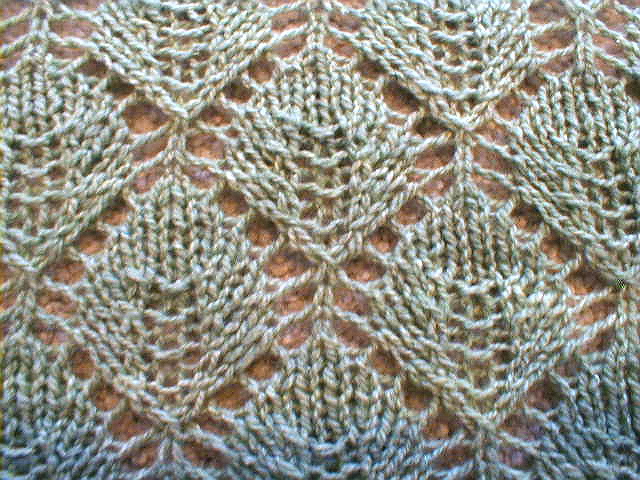 I really liked this pattern – there are a couple mistakes in the shawl, but they're entirely my fault. I wasn't so thrilled with the row length by the end of the shawl (the knitting starts at the center of the back and increases every right-side row until the last row is actually the length of the two shorter sides of the triangle), but that's the nature of the thing.