It's not NaBloPoMo, and I'm still posting!
I'm over half done with the hat for myself.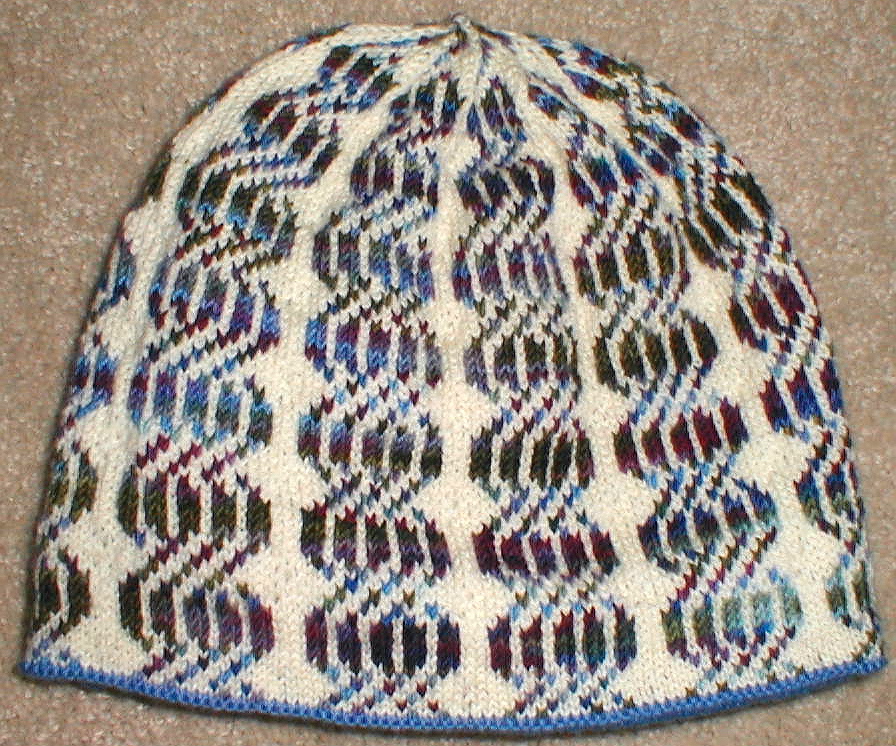 It may look completed, but I'm working on the lining. The good news is that I tried it on after finishing the outer part, and it fits perfectly.
I failed in my goal to finish my Fair Isle cardigan in November, but the arrival of winter weather pushed hat-knitting higher on the priority list.