Wednesday was the Beaded Button Workshop for the Fiber Arts Guild. We had 22 enthusiastic beaders, several of whom admitted to having a stash of beads just waiting for the right project.
Here are the sample buttons I brought to the workshop: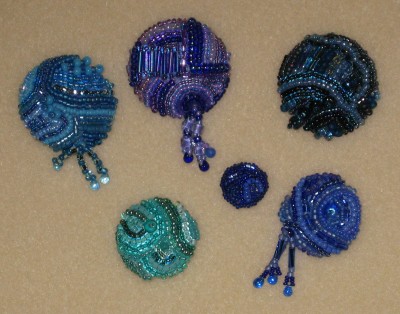 I also brought along a few other beaded objects: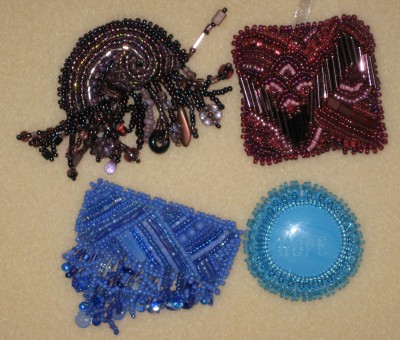 The two on the left are beaded pins. On the upper right is a Christmas ornament. Look carefully at the lower right. Perhaps you can see the word HOPE on the stone. The stone is one given to survivors at the Relay for Life. Survivors are encouraged to pass the stone–and the hope–along to another person affected by cancer. I added the edging and mounted the stone on an ultrasuede backing. I'm going to add some fringe and then give it to a friend for her daughter-in-law.
Jennifer brought along some of her experiments: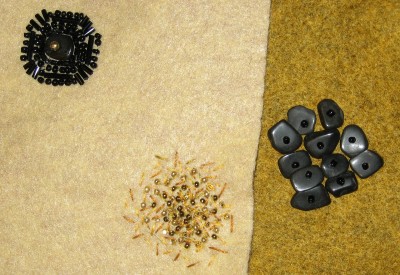 We got down to work right away: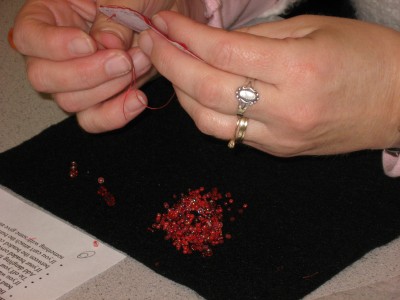 Progress was rapid: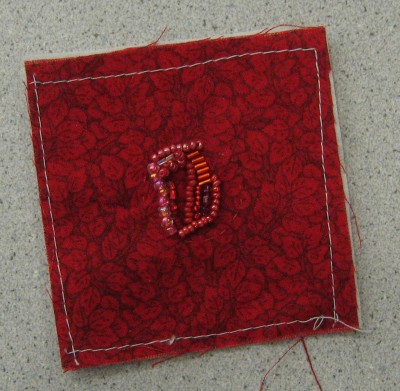 After less than two hours, beaders were getting finished: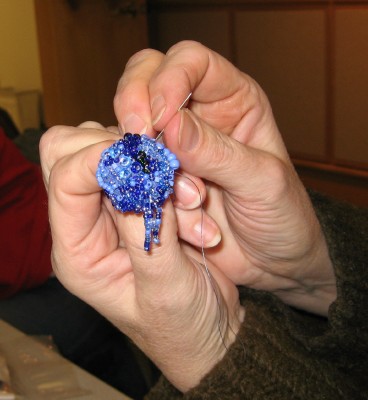 Some added some dangles to the buttons: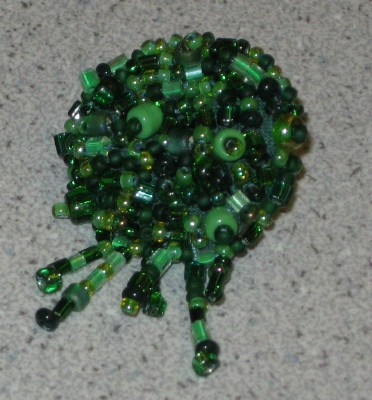 We finished before the library closed at 9:00 p.m.
And how about this for a cool button?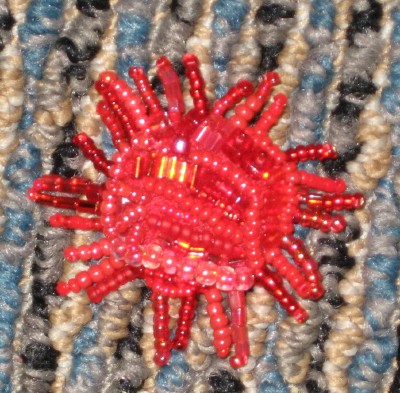 If anyone has additional photos to add, please email them to me. You know where I am–or check the newspaper article for the email address.