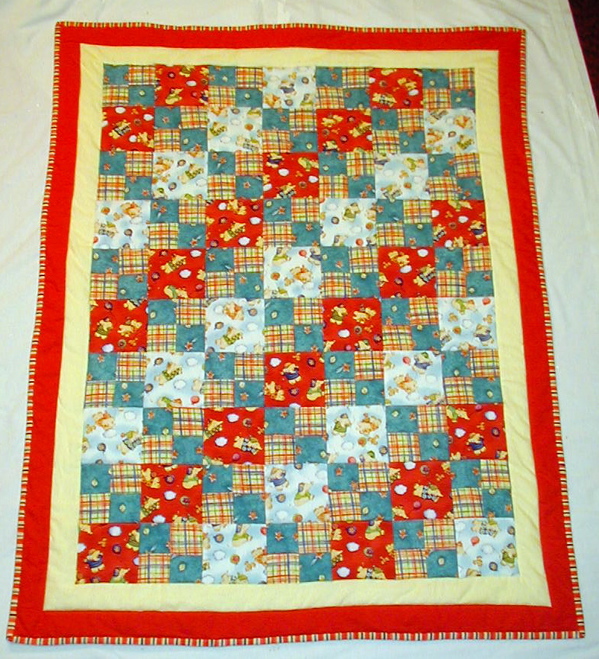 Here is the not-a-circus-print quilt, also known as the quilt for my special friends, Jill and Kyle, and their baby due in late March. I finished the quilt this evening at 8:30. It is in the washer as I type. Eeeep!! [I just checked on it. It is at the end of the wash cycle and about to spin out. All appears to be well.] The baby shower for Jill is at 11:00 am tomorrow morning!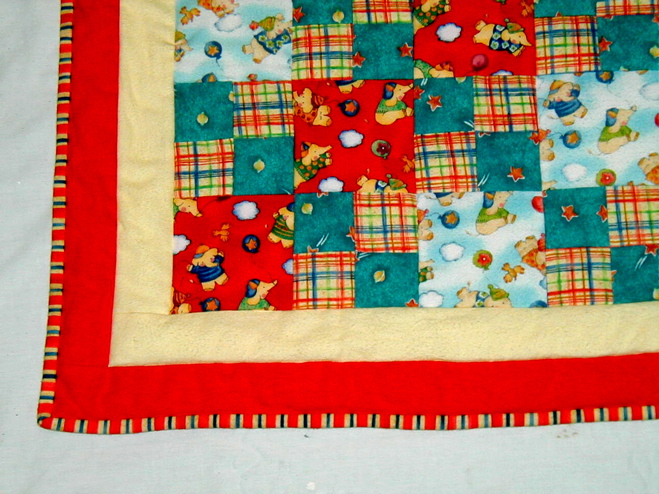 Here is a detail of the prints. As you can see, it is not a circus print; it is flying elephants and balloons.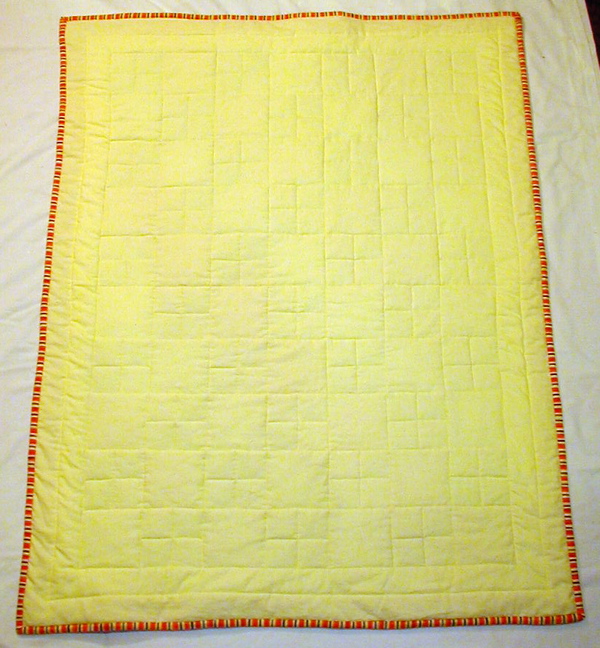 And just for the sake of complete documentation, here is the very boring back.
Now it's on to quilts for our Hungarian grandchildren, first for Blanks Lili, for which I have already purchased the fabric and decided on a pattern, and second for little baby boy Takacs, who is not due until July. I am on the lookout for an irresistible bright little boy print.