OK, Crackpots, here it is: the quickest, easiest project I have finished in a long time. As I may have told most of you, I wanted a "wrap" that would be warm, but not as warm as a winter coat, dressy enough to wear to a local symphony concert, and neutral enough in color to wear with almost anything. So this is it.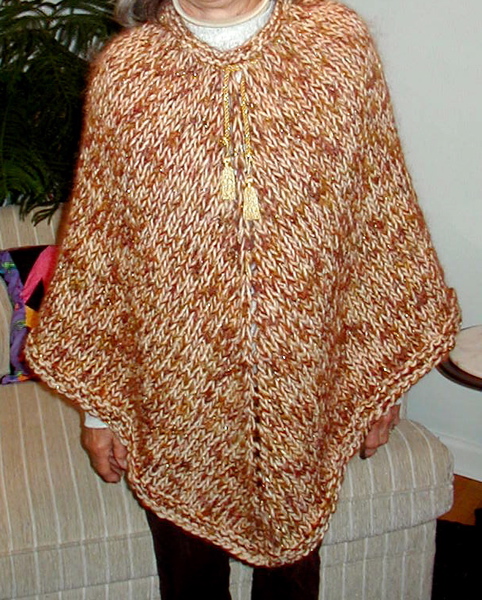 It was knit on size 15 needles, and the gauge was 2 sts/in.! Rebecca, since you seem to be interested in the technical specs, I used Lamb's Pride Bulky yarn, an 85% wool/15% mohair blend, in "oatmeal," along with "Jewel" yarn from Universal Yarn, Inc. It's a blend of 57% acrylic, 28% mohair, 9% cotton, and 6% polyester.
You all may notice that, even though I have chopped off my head in the photo in the interests of internet privacy, you need only look at the shoulders to determine which Crackpot is modeling the poncho.