Here are some pictures of one of my two favorite Christmas gifts. (The other will remain unpublished because of the boys' pictures on it.)
It is a shawl that Rebecca knitted for me. The yarn is wool and silk, and the lace knit is gorgeous. I just love it! The first picture is a full view.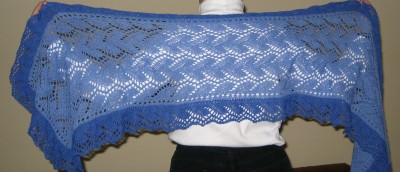 In the next picture, you can see the detail of the knitting. Some project, isn't it?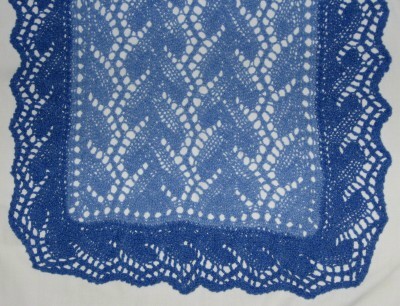 And how did she know that this blue was my favorite color?