Inspired by Cathy's nesting project, I've created a new crackpot challenge project.
Each crackpot receives an identical set of fabric, including a focus fabric and coordinates: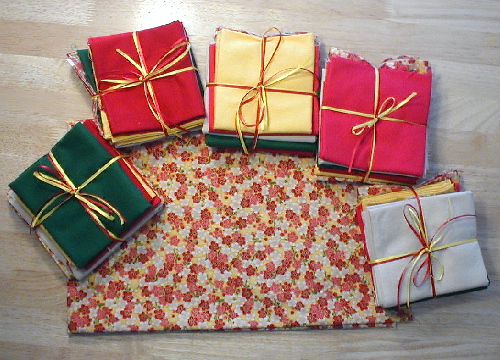 The block pattern is the main block from Wind In the Pinwheels, from the March-April 2003 Quiltmaker magazine
The Challenge:
Make one or more blocks using the fabric and block pattern. Note that no directions are given for which fabric goes where – that's the fun part!
The Timeline:
None
The Result:
I haven't planned too far beyond everyone making similar-yet-different blocks, but I do have some more of the focus fabric that can be used in assembly. (Would this be a crackpot project if I had everything planned?)