The Fiber Arts Guild's February meeting will be a valentine workshop. The idea is bring it, share it, make it, take it. Everyone will bring something from her stash, and we will have a creative free-for-all. I had to make a sample for the press release and the newsletter photo. This is it: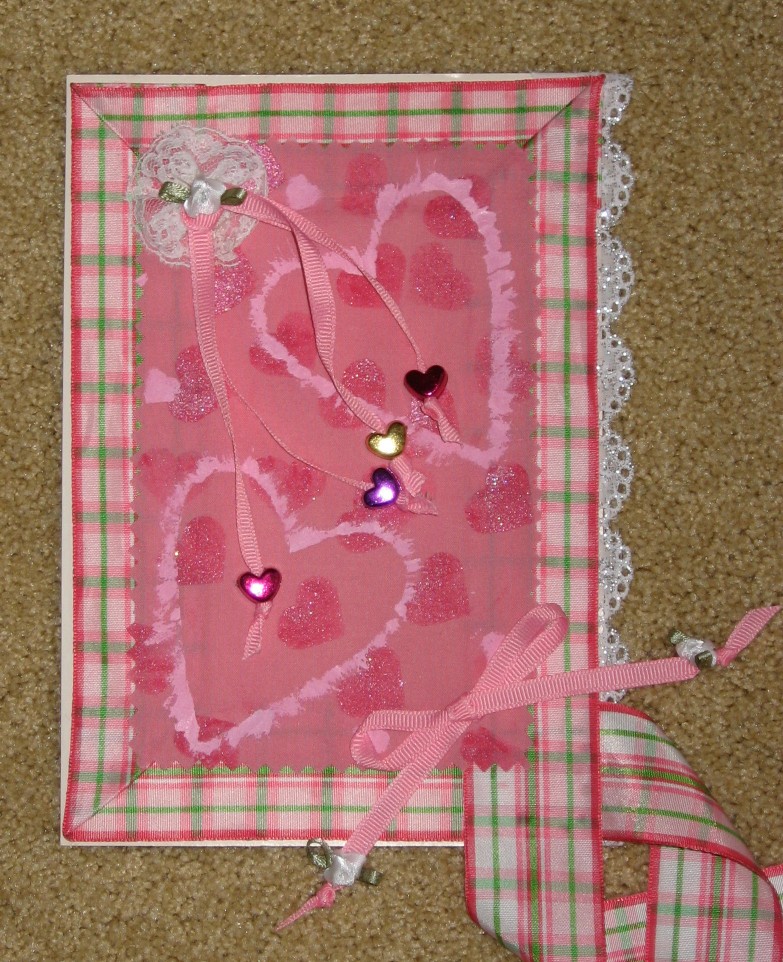 Since the weather is too nasty to go out, my sample was made with fabrics, paint, ribbon and beads from the stash. I didn't have a card decorate, so the valentine itself is just a piece of poster board. No room for wishes…
It was fun to root around in the stash for forgotten but valuable items. One thing I used was the heart stencil from Nicholas's birthday banner. That brought back some great memories.
In the resulting mess, however, my only functional glue stick has escaped. And I never did find the craft knife.