Last night I finished sewing the clasps on my Dale of Norway sweater. I had intended to finish the sweater on Sunday, but that estimate failed to account for my excruciatingly slow hand-sewing when applying the braid.
I need to take better pictures, but I don't think that'll happen until the weekend (when I'm home during hours when there is decent natural light). So, to whet your appetite, here's what it looks like: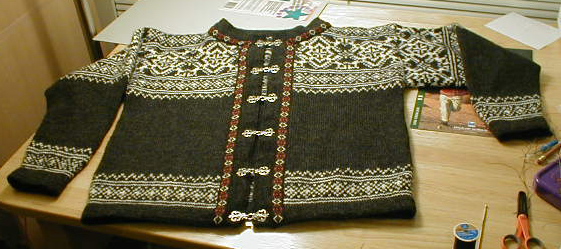 Does it fit? Perfectly!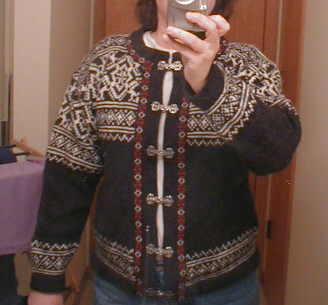 Details and better pictures will come in the not-too-distant future, but I'm thrilled enough with the sweater that I needed to post something now.