As you all can see, I had a productive 5 days last week at the Cute Little House. With help from Marty and the extensive stock at Fields, I was able to extend my palette and produce the following: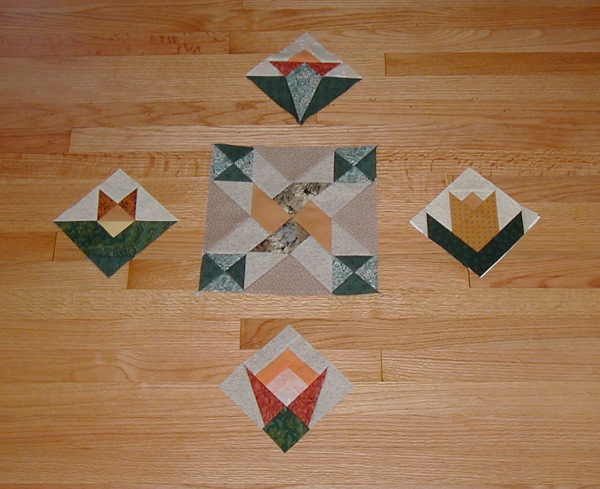 I like it. As you can see, it is quite different from Cathy's. Actually I think I like Cathy's better. Her blues and reds are more my usual style. But it is good for us to branch out and extend our range of palettes. Also, you will note that I have followed Cathy's lead and photographed my blocks on a hardwood floor background. I think it has a warmer, richer look than the plain white sheet I have been using in previous photos.
My new Quiltmaker arrived yesterday. The next two blocks are large complex ones. I have not yet studied them closely, but they look interesting. Possibly a project for the next CLH trip.