It's done, it's done, it's done, Done, DONE!!!! And a full 96 hours before the deadline!!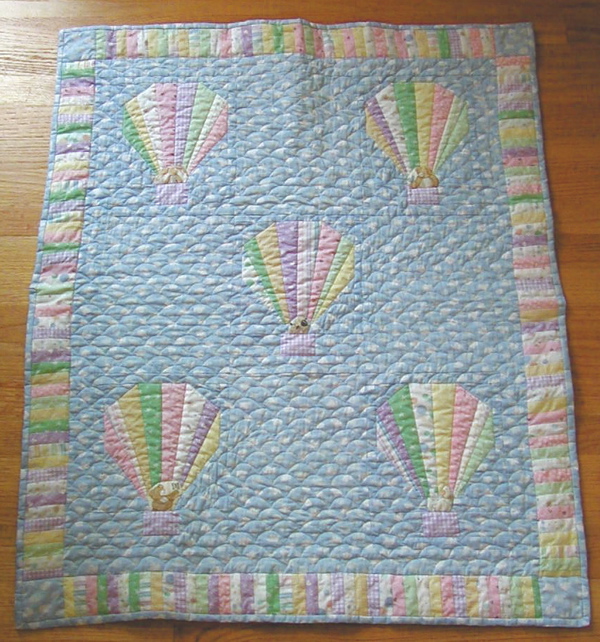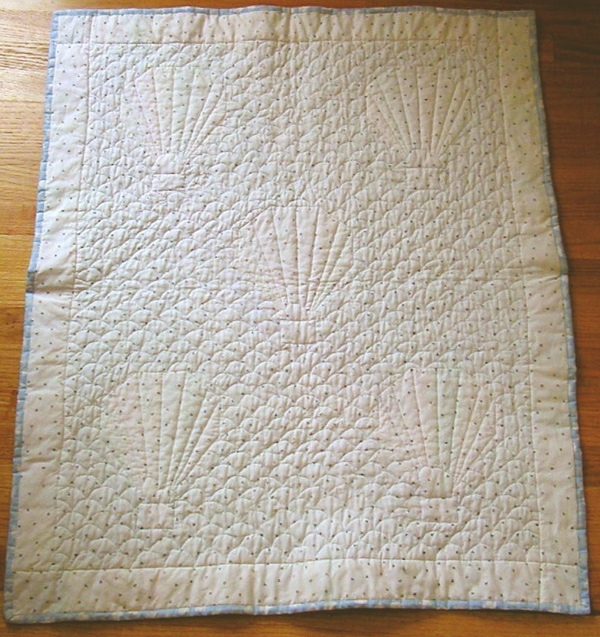 "It", of course, is the quilt for our first Hungarian grandchild, little Blanka, whom we will be visiting next week. We leave for the airport around noon on Monday, so that was the hard and fast deadline.
True to form, I managed to make considerable work for myself by deciding after I had outline-quilted the hot-air balloons, that the ideal quilting pattern for the cloud fabric surrounding the balloons was clam shell quilting, now know to Crackpots as cloud quilting. I was correct – the quilting really enhances the clouds, at least in my opinion, but cloud quilting involves curves, lots and lots and lots of them as can be seen in the following photos.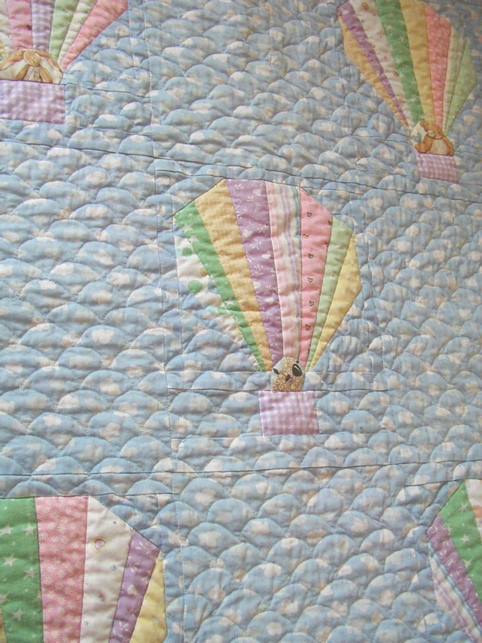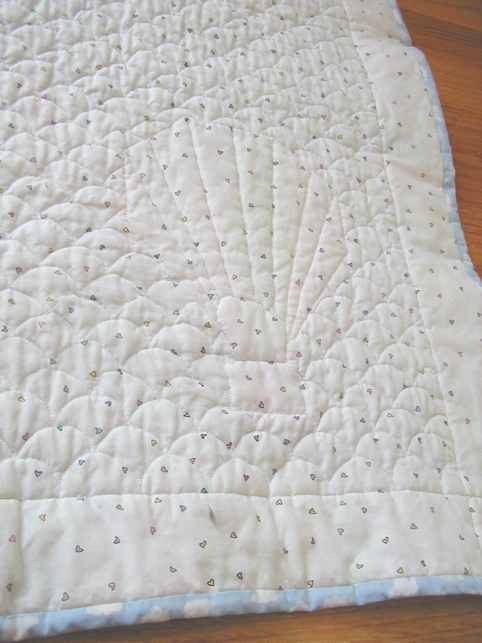 But it was not as bad as I had feared, and I finished the quilting on Monday, a full week before departure. On Tues. around noon, I put in the last machine stitch. That evening, I hand stitched half the binding to the backing, and I stitched the other half on Wed. evening. Thursday morning I washed and dried it, and it was totally finished by noon. As I write this, it is packed in a large plastic baggie along with the wedding quilt for Judy, our Hungarian daughter, and appropriate wrapping materials in the carry-on bag that I will use to transport it to Hungary.
YAY!!! HOORAY!!!!!
When we get back from the trip, I will start on the quilt for Judy and Peter's little boy, due in the summer, and for which I have already purchased fabric.